Filial piety is the most important of all virtues
---
---
Filial piety is the most important of all virtues. As sons and daughters, we should be good at understanding our parents' adamancy. The sooner you understand them, the better. Do not wait until it's too late, and do not hesitate until there is no chance for you to do so. I believe all parents in this world do not want to be absent from their children's growth. As their children, we shouldn't be absent from their senility.
'You tried hard to bring me up, I try my best to make your later years happier and more significant.'Last week, Shenzhen Datong Wmould Organization initiated a meaningful activity among all staffs called 'Filial Piety Parents, Me-First'.
Let's check out some photos and see how Wmould people filial piety their parents.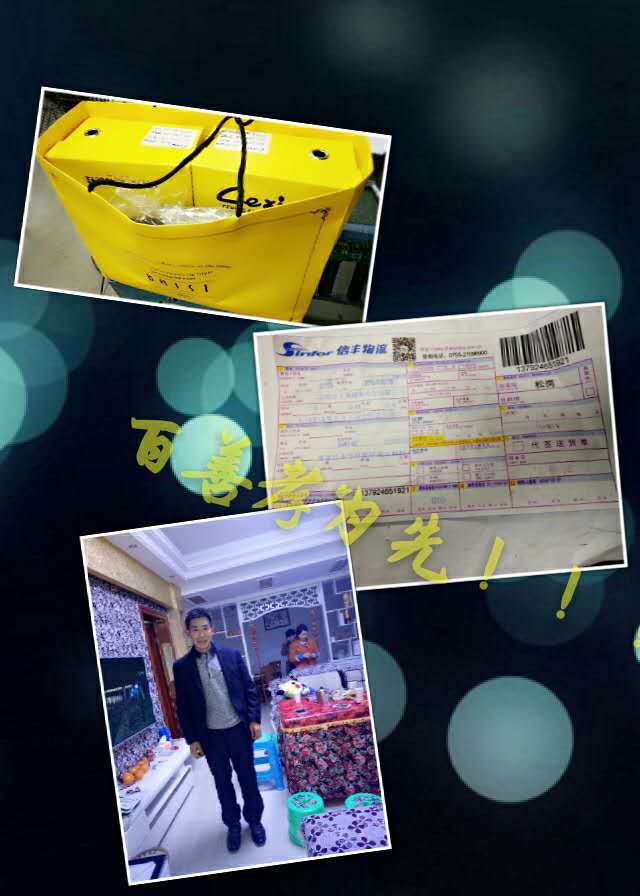 Jiang Shijun, who is working in Square Parts Production Business Unit of Wmould, sent his parents two pairs of shoes through express delivery.
Above is a photo that the father wearing the shoes that sent by the son,see how happily the father smiled.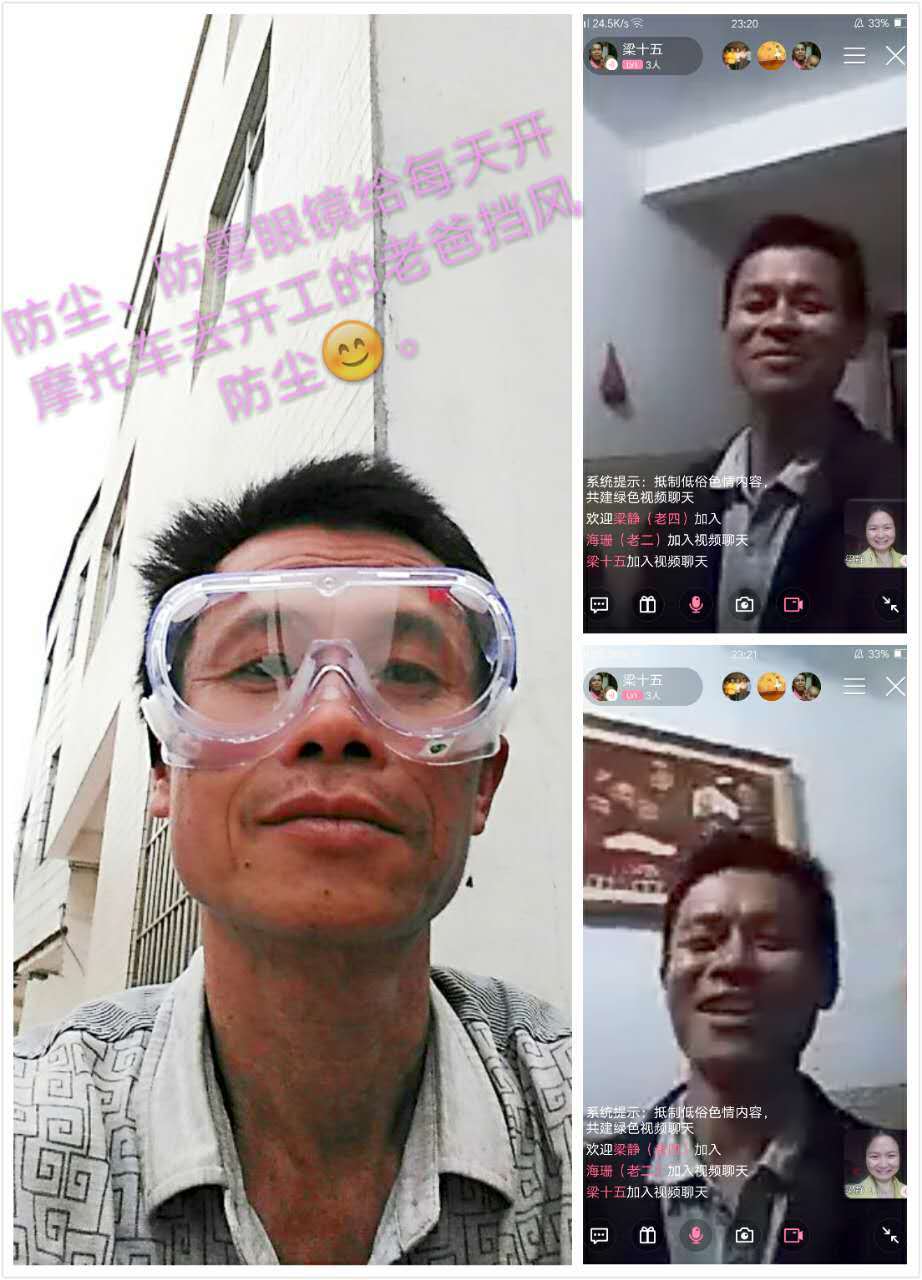 Liang Jing, who is working in one of Wmould's branch companies Huizhou Branch Company, bought a dustproof glasses for her dad. The glasses can avoid wind and dust from blowing into the dad's eyes. Cool present!
For foreigners, Chinese dishes are delicious. But for Chinese children, Chinese dishes that from their moms' are most delicious. I still remember when I was at school, my mom would have get up before 6am every school day to prepare me a yummy and nutritional meal. And when Iwas away home to college, the most thing that I missed were the dishes that cooked by my mom. Well today, it's our turn to cook a meal for our parents. Above is the photo of Lin Jinwei from Round Parts Production Business Unit of Wmould that cooking a special meal for his families.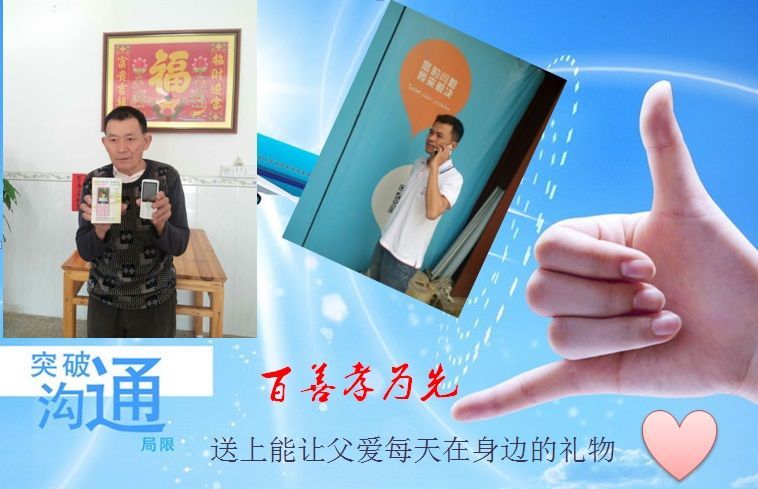 Liu Chengfeng, from Engineering department, sent his dad a smartphone, which can be taken along with and used by his dad every single day, so then he and his dad can communicate every single day!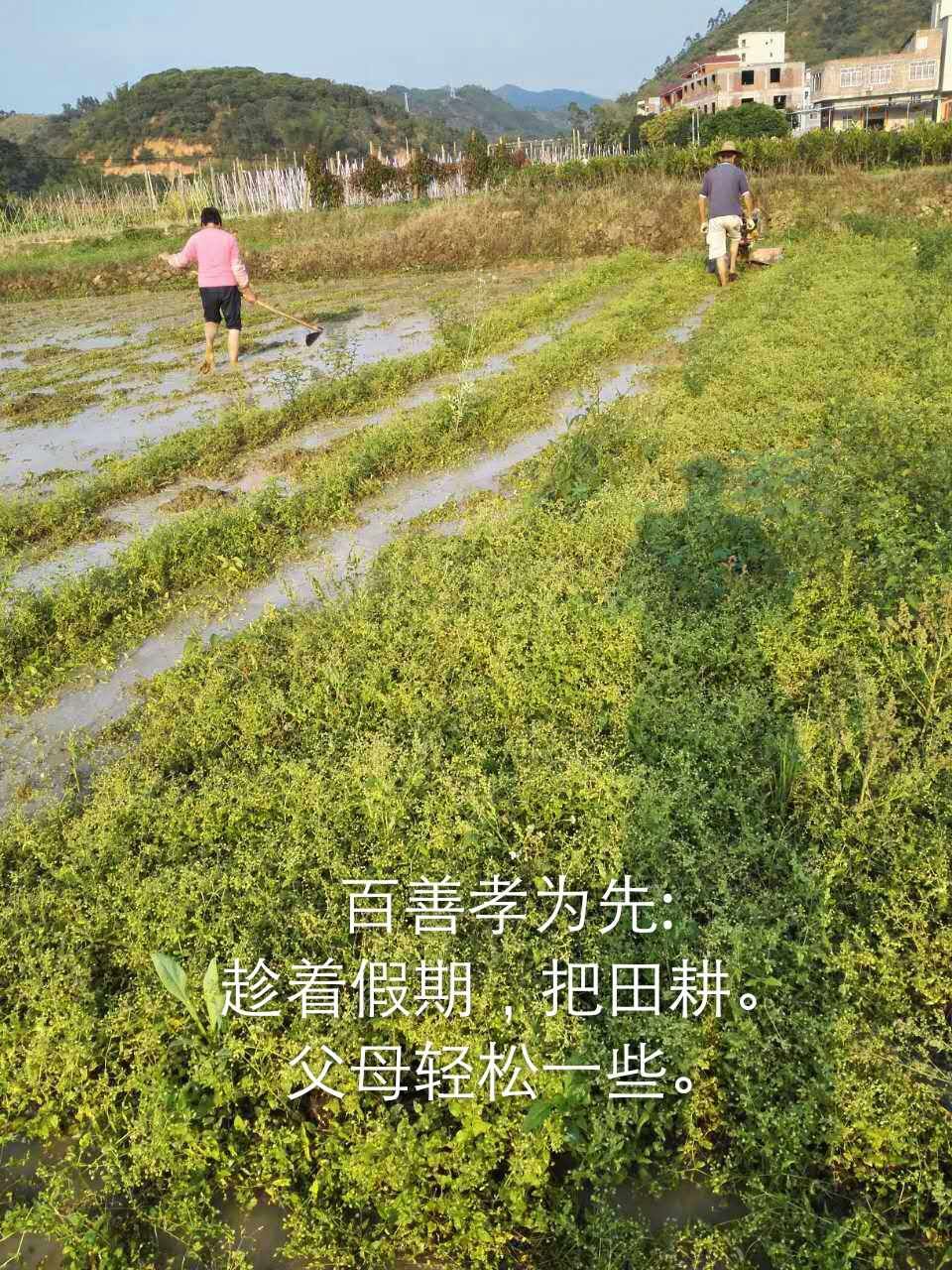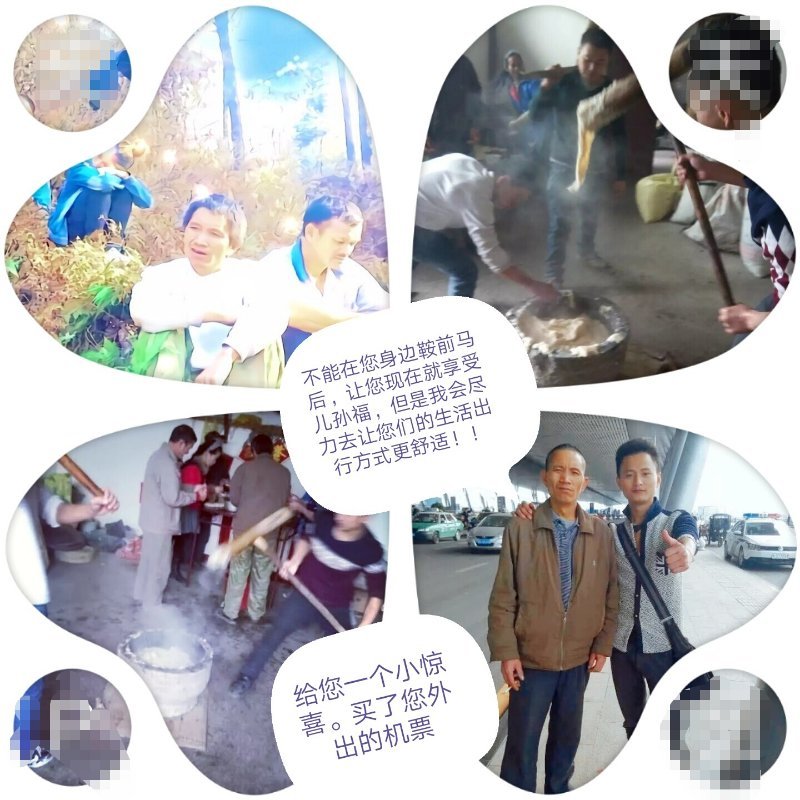 Liu Zhirong from production department, Xiao Guoqing from E-commerce department helped their parents to do farm work during holidays, so then their parents can take a break.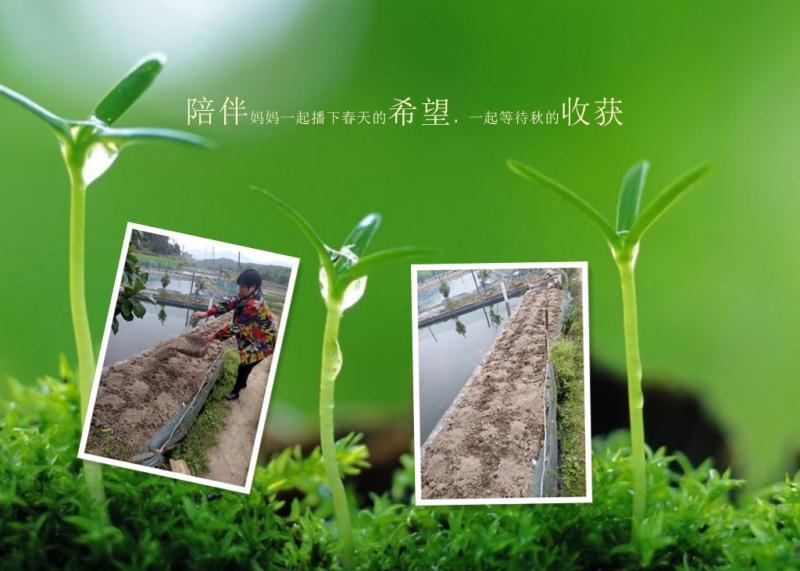 Ma Delong(from Round Parts Production Business Unit) says to his dad,' I can't be side you to accompany you now, but I'll try my best to make your life and way of travelling more comfortable.' So he booked a flight ticket for his dad when he tried to go out.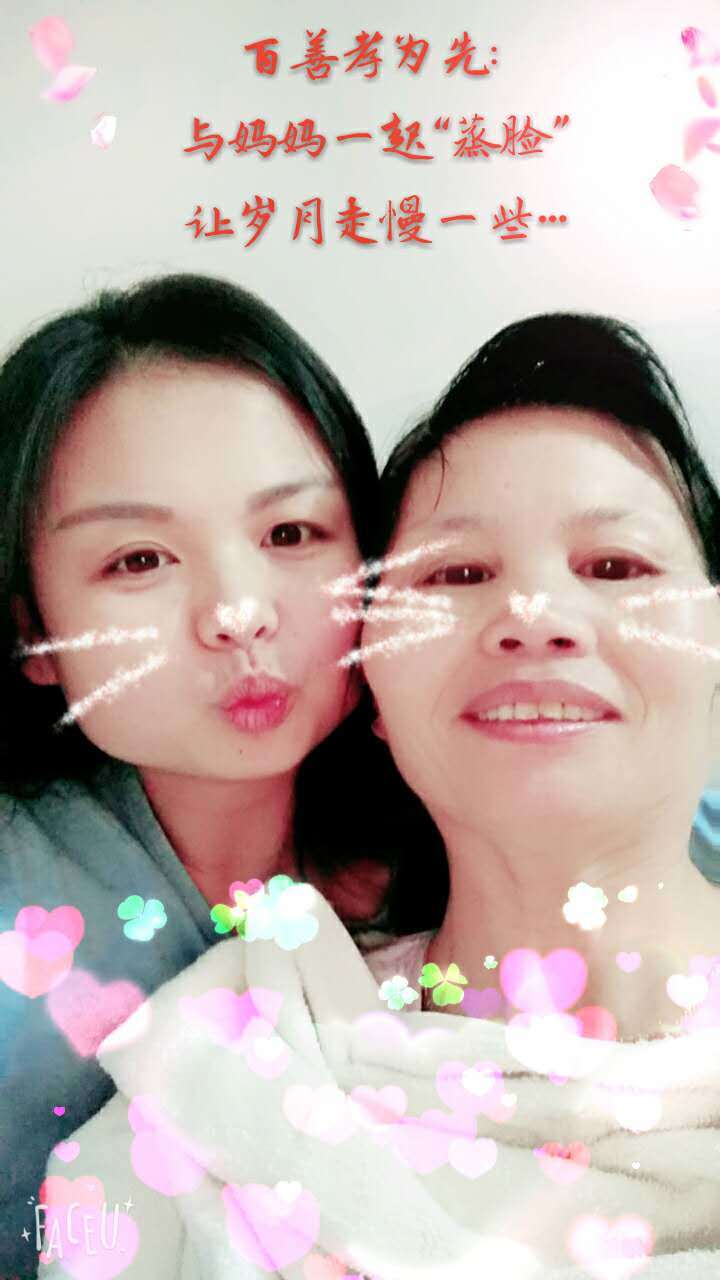 Qiao Fang, from Shanghai Branch Company of Wmould, bought her mom clothes secretly. Why secretly? Because her mom always worries that Fang's gonna become a reckless spender if she doesn't stop her from shopping. But Fang says to her mom,'Even if I become a reckless spender, but for you, it's worthy it.'
Do you remember when you were a kid, your parents clipped the nails for you? Well now, it's time to return the favor. The photo above is Chen Xiaolian from Human Resources Department of Wmould clipping nails for her father, what a warm scene.
This one is from Zhang Lie, who is working in Automation Molding Business Unit of Wmould, taking her mom to do Khan Steam. 'Mom, stay beautiful, stay young.'
Those above are the stories from Wmould's staffs with their parents, how about yours? We would like to hear your stories that you with your families, share with us if you want. We are willing to help you to make a special album to keep the treasured memories and spread the love, contact Kate at k@wmould.com for the details.
Pay close attention to our page www.facebook.com/moldcomponents
Unlimited vitality, continued excitement, just in Wmould!
---